TR-C800 Disinfection Fogging Machine 1400W 4.5L
---
1400W Disinfection Fog Machine

Input Voltage : AC110V-250V 50-60HZ

Power Consumption: 1400W

Material: ABS

Case Color: White/Blue

Liquid capacity: 4.5L

Spraying distance: 8M

Product Size: 43*39*23cm

Wire Length: 5M

Spraying Rate: 150-260ML/Min

Coverage Area: 20-40m2

Net Weight: 3KG

Gross Weight: 4KG

Packing Size: 44*40*24CM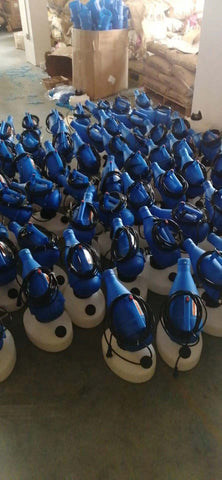 First: Add Potion. Open the lid of the kettle and add proper potion, then add water according to proportion, then cover the lid and start the second step(It must be sealed, with gasket before delivery)

Second: Connect the power supply. Before connecting the power supply, it is necessary to check whether there is a leakage device. It is strictly prohibited to work without leakage protection device, in case of electric shock.
Third: Turn on the switch. The signal shows working state, the O shows off.
Fourth: Adjust the flow switch. Before delivery, the flow switch should be set into the largest flow state and the user could adjust the spraying amount according to his needs.
Fifth: During the spraying operation, the walking speed should be stable, and the sprinkler can not swing arbitrarily right or left, up or down, in case of spraying too much or too little on the crops, which will affect the effect even to harm the crops. The operator should always pay attention to the rotating speed of the machine and the gear plate. If the rotating speed reduces, he should stop spraying immediately, clean the nozzle, inspect and maintain. When spraying, according to the wind speed and direction to adjust the spraying direction. Stop spraying when the wind is strong.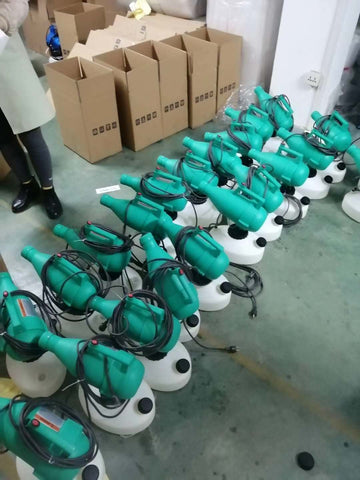 Notes:

After the operation is finished, the left potion should be poured out, then adding cleaning spray for 2-3 minutes

Turn on machine: Turn on the power switch first, then adjust the potion-out valve
Turn off machine: Close the potion-out valve first, then turn off the power switch While spraying, it is prohibited to spray to human and animal directly
Without leakage protection device, it is prohibited to operate the product The operation time should be less than 20 minutes
The sprayer should be placed away from children
Common faults and solutions: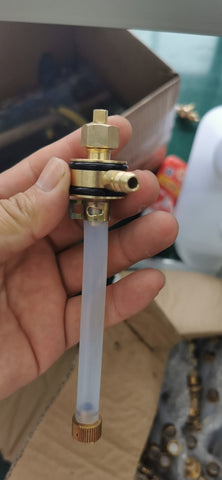 No spray:
Firstly check whether the equipment is sealed, especially the back lid, if not, seal it.
Secondly, check whether the motor is running, if not, check whether the power supply is powered, if there is no power, please turn on the power supply, while the power supply is normal, replace the motor.
Thirdly, if the above two items are all correct, check whether the flow switch is blocked, if it is, remove the flow switch, and clean or replace it.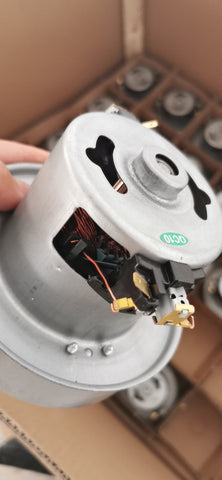 Scope of application: